Law as Civilizational and Cultural Phenomenon
Dear colleagues,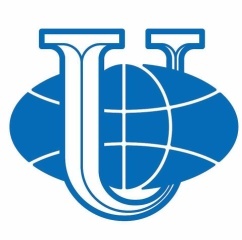 Law Institute of RUDN University organize the 1st International Scientific Conference "Law as Civilizational and Cultural Phenomenon" Zhidkov readings,30–31 March 2018, Russia, Moscow.
The primary aim of the Conference is revealing tendencies of legal development in the past, present and future basing on the new methodological approaches.
This year the Conference will be centered around such themes as:
Formation of Conceptions of Law as a Civilizational and Cultural Phenomenon;

Transfer of Legal Experience: Traditions and Innovations;

Sociocultural Dimensions of Law;

Space of Comparative Legal Researches;

Interaction of the National and the Universal in Law.
The Conference languages are Russian and English.
According to the results of conference will publish collections of articles (in English and in Russian) with accommodation in RISC system.
IMPORTANT DATES:
The online registration system opens late November with the deadline for submissions set for March 11, 2018
Conference Venue: The Conference will take place at the RUDN University, Miklukho-Maklaya st., 6; 30–31 March 2018.

Full Paper Deadline: 30 April 2018
IMPORTANT INFORMATION:
Participation in absentia is possible for foreign professors, lecturers and postgraduates.

Letters of invitation will provide upon request to participants.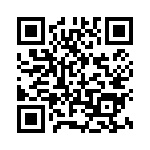 CONTACT INFORMATION:
Phone: +7 (495) 434-22-12; 8(926)357-61-27
E-mail: conference.tigp@yandex.ru zidkov.chtenia@gmail.com
Coordinator of the Conference: Grafshonkina Anastasiya Andreevna, Candidate of Legal Sciences, Assistant of the Department of History of Law and State of Law Institute of RUDN University.
Paper Guidelines
Conference collection of articles in English
Please read the following guidelines carefully and adjust your paper accordingly before final submission
Author's name and surname
Author's Position
Author's Affiliation
Telephone number, incl. country code
Author's e-mail
Abstract
150 words.
Keywords: the most representative 5 (five) keywords.
Paper
From 5000 to 6000 words.
A typical paper structure, with the main sections (of course deviations from this format are acceptable, depending on the requirements of each paper).
Introduction
Literature Review
Methodology
Discussion
Conclusions
References
Please use a 12-point Times Roman font in the title page and in the body of paper. Line spacing should be – 1.5
Citing using the Harvard style: http://www.imperial.ac.uk/admin-services/library/learning-support/reference-management/harvard-style/citing/
List of References should be organized according to the Harvard guidelines (Imperial College London: http://www.imperial.ac.uk/admin-services/library/learning-support/reference-management/harvard-style/your-reference-list/.
Originality and plagiarism: The authors should ensure that they have written entirely original works, and if the authors have used the work and/or words of others, that this has been appropriately cited or quoted.